Early prototype solid body electric violin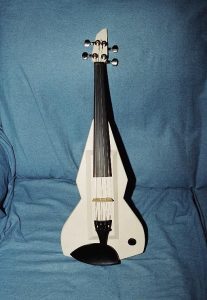 Great for no feedback when played with other amplified instruments. Totally hand made by Craig Walker. We build a few custom solid body electric violins. Ask for details.  
New  acoustic electric violins. Handmade in our workshop. Each one a individual  piece of musical modern art. Starting at $6000. Photo will be posted when next one is available.
Custom Electric Texas Bluebonnet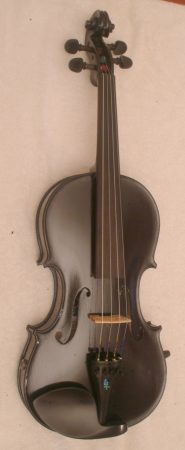 Specially Built for a local professional musician. Asked for black varnish with all black fittings (except for the Bluebonnet tailpiece) with the electronics mostly hidden with a volume control mounted in the side. LR Baggs pick up. Result is an excellent sounding violin played in acoustic or electric mode. Made from quality European aged wood.
Let me build something to your requirements. Prices $5450+